Your home is the single most important and costly asset you will probably ever own. Problems with the title to your property can limit your use and enjoyment of real estate, as well as bring financial loss. Protection against hazards of title is available through a unique coverage known as Title Insurance. Unlike other kinds of insurance that focus on possible future events and charge an annual premium, Title Insurance is a one time payment and is a safeguard against loss arising from flaws and defects existing in the title.
How it starts
Insuring your Title begins with a search of the public land records for matters affecting the title to real estate concerned. The search process provides warnings of title flaws that must be dealt with before the property can change hands.
Here are some examples of flaws:
Deeds, Wills, and Trusts that contain improper vesting and incorrect names
Outstanding Mortgages, Judgments, and Tax Liens
Easements
Incorrect Notary acknowledgements
Protection from the Unknown
Even the most experienced and capable title expert cannot ensure that defects in the Title exist. Public Records do not reveal every detail. Your Title Insurance Policy will protect you from unforeseen Problems such as: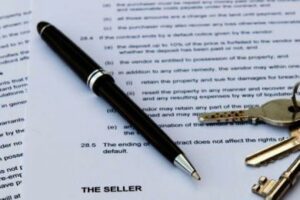 Mistakes in recordings of legal documents
Forged Deeds, Releases, or Will
Undisclosed or missing heirs, including spouses
Deeds by persons of unsound mind
Fraud
Deeds executed under invalid or expired power of attorney
Liens for unpaid taxes
Deeds by minors
Professional Work
Once we, as title professionals, find these title issues, we then work to remedy any problems that could keep you from having a "clear" title.